The Ultimate Family Travel Guide: Navigating London Heathrow with Kids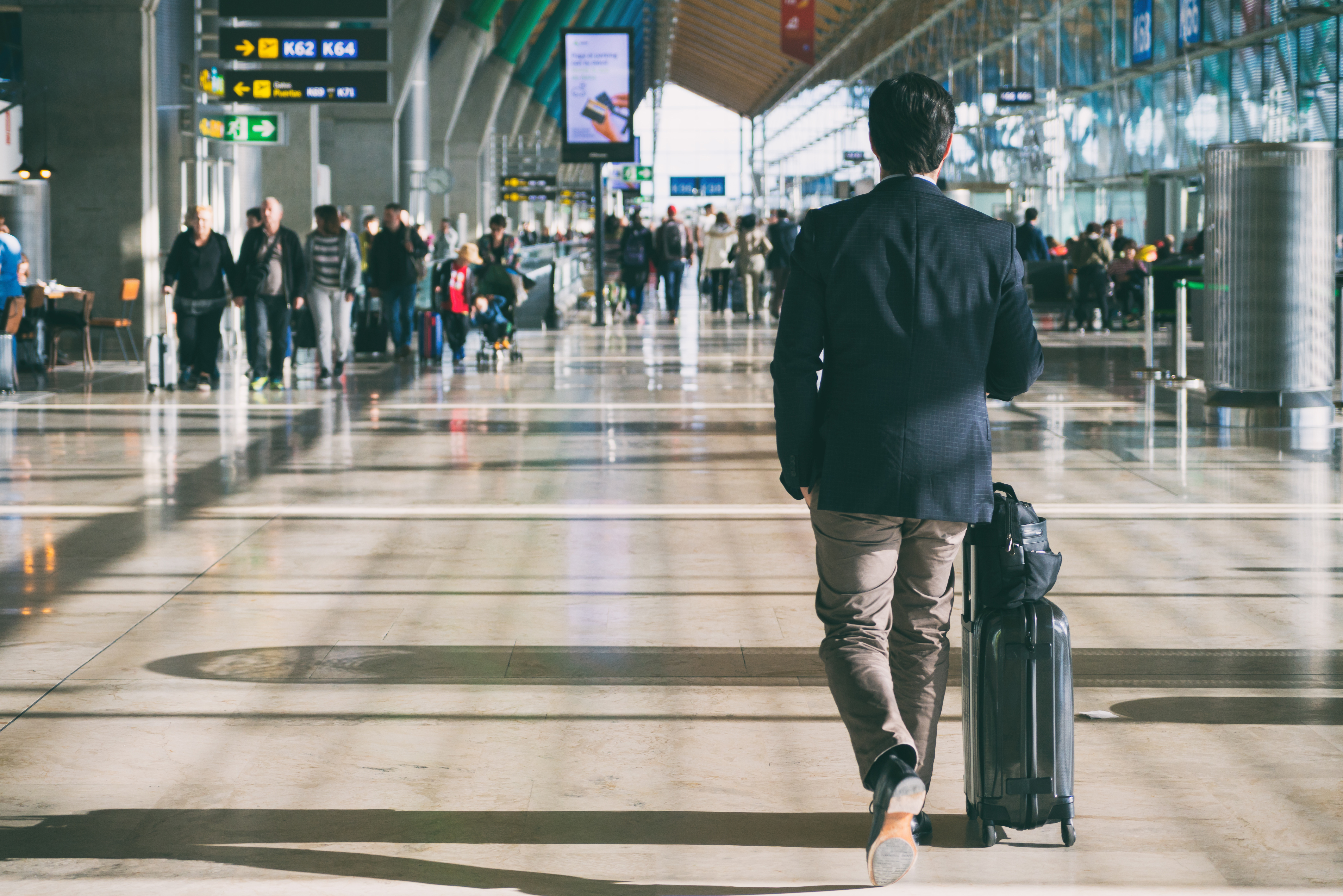 The Ultimate Family Travel Guide: Navigating London Heathrow with Kids
Travelling with your family can be both an exciting and challenging experience, especially when navigating a bustling airport like London Heathrow. In this in-depth guide, we'll explore crucial tips and information to help you and your loved ones enjoy a smooth journey through the airport and beyond. Discover Heathrow's family-friendly facilities, Covid requirements, and more to ensure a hassle-free family travel experience.
Table of Contents
Covid Requirements for Travelling through Heathrow Airport
When travelling through Heathrow Airport during the Covid-19 pandemic, it's important to familiarise yourself with the latest requirements and guidelines. These include:
Wearing a face mask throughout the airport, unless exempt due to age or health reasons.
Practicing social distancing and frequent hand sanitisation.
Checking the latest travel restrictions and requirements for your destination, including entry forms and Covid-19 testing.
For up-to-date information, visit Heathrow Airport's official website and consult your airline for specific guidelines.
Getting from Heathrow to London with Kids: Affordable and Convenient Options
Travelling from Heathrow Airport to central London with children can be stress-free with these convenient and budget-friendly options:
Heathrow Express

: A fast and comfortable train service connecting Heathrow Airport to Paddington Station in just 15 minutes. Children aged 15 and under travel free when accompanied by a paying adult.

Benefits: Quick journey time, dedicated luggage space, and onboard Wi-Fi.
Accessibility: Wheelchair spaces and priority seating available, with step-free access at stations.

London Underground (Tube)

: The most cost-effective option, with Heathrow Airport stations on the Piccadilly Line, providing easy access to central London. Children under 11 travel free with a paying adult.

Benefits: Frequent services and extensive network for easy connections to other lines.
Accessibility: Step-free access at Heathrow Airport stations and select London Underground stations.

National Express Coach

: A budget-friendly coach service with routes connecting Heathrow Airport to Victoria Coach Station and other locations in London.

Benefits: Pre-booked seats, onboard Wi-Fi, and power sockets.
Accessibility: Wheelchair access and assistance available upon request.
Heathrow Airport Lounges and Play Areas for Children
Airport Lounges
Many airport lounges at Heathrow welcome children, offering family-friendly facilities and services. Check with your preferred lounge for specific policies regarding child admission and any associated fees. Some lounges, such as the Plaza Premium Lounge, offer dedicated family zones to ensure a relaxing and enjoyable experience for parents and children alike.
Kids Play Area
Heathrow Airport features children's play areas in various terminals, providing a space for your little ones to burn off energy before a flight. Here's a quick rundown of play area locations:
Terminal 3: Located near Gate 25, the play area offers a range of engaging activities for children aged 2-9.
Terminal 4: Found near the Skyteam Lounge, this play area is suitable for children aged 2-9 and includes various play structures.
Terminal 5: Close to Gate A7, the play area is designed for children aged 2-9 and features multiple fun activities.
Keep in mind that children must be supervised by an adult while using the play areas.
Pushchair Availability at Heathrow Airport
Heathrow Airport offers complimentary pushchairs for families travelling with infants and toddlers. Pushchairs can be found in the arrivals hall after passing through immigration and baggage reclaim. They are available on a first-come, first-served basis, and can be used throughout the airport, including during the check-in process and security screening.
Family Facilities at London Heathrow Airport
Heathrow Airport provides several family-friendly facilities to make your journey more comfortable:
Baby changing rooms

: These rooms are located throughout the airport, both before and after security. They provide a clean and private space for changing and feeding your baby.

Family lanes at security

: Special lanes designed for families with young children, allowing for a smoother and more relaxed security screening process.

Reserved seating

: Designated family seating areas are available in the departure lounges of all terminals, providing a comfortable space to wait for your flight.
Halal Dining Options at Heathrow Airport
Heathrow Airport offers a variety of halal dining options across its terminals. Some popular choices include:
Terminal 3: The Bridge Bar and Eating House, Oriel Grande Brasserie, and Caviar House & Prunier.
Terminal 4: Comptoir Libanais, Wagamama, and Wrapchic.
Terminal 5: Pilots Bar & Kitchen, Carluccio's, and Giraffe.
It's always a good idea to double-check with the restaurant staff to ensure the food served meets your halal requirements.
Accessing Cash at Heathrow Airport Terminals 3, 4, and 5
ATM machines are conveniently located throughout Heathrow Airport, offering easy access to cash in Terminals 3, 4, and 5. You can find ATMs before and after security, accepting a variety of international credit and debit cards.
Top Tips for Travelling with Children, Toddlers, and Babies from London Heathrow
For a smooth and enjoyable travel experience, keep these essential tips in mind when travelling with children:
Allow plenty of time

: Arrive early to accommodate extra time for check-in, security, and boarding processes with children.

Pack essentials in your carry-on

: Ensure you have enough diapers, wipes, snacks, and entertainment for your child during your journey.

Utilise family facilities

: Take advantage of Heathrow's family-friendly facilities, such as play areas, baby changing rooms, and complimentary pushchairs.

Prepare for security

: Be aware of security restrictions on liquids and baby food, and have necessary items ready for inspection.

Keep children entertained

: Bring toys, books, and electronic devices to keep your child entertained during waiting periods and flights.
Dress Comfortable: Bring toys, books, and electronic devices to keep your child Ensure your children are dressed in comfortable, layered clothing to accommodate fluctuating temperatures in the airport and on the plane.
Bring a change of clothes: Accidents can happen, so pack a spare set of clothes for your child in your carry-on luggage.
Pre-book airport assistance: If you require additional help, contact your airline to pre-book special assistance or services for your family.\
Stay informed: Keep track of flight updates and gate changes through Heathrow Airport's official app or website.
Encourage rest: If you have a long layover or flight delay, find a quiet area in the airport where your child can rest or nap.

By following these tips and utilising Heathrow Airport's family-friendly facilities and services, you can ensure a smooth and enjoyable travel experience for the entire family. Happy travels!

For more information on airport parking, visit i Airport Parking and use their search tool to find the best parking options for your trip: Search Parking. To learn more about i Airport Parking, visit their About Us page.
i Airport Parking is one of the UK's leading comparison sites for airport parking prices. Its quote engine lists prices from all the top providers at all major UK airports, allowing users to make an informed decision without spending hours comparing prices across different sites. On average users of the i Airport Parking platform save up to 60% on gate prices.

Established in 2003, i Airport Parking works with eight major airport parking providers and over the last 16 years, it has helped hundreds of thousands of people to get the best airport parking deal and published over 75,000 car park reviews.